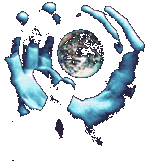 Catalogs
Books • General • Instruments • Records • Ringtones
Books
The following links point to books of interest to world fusion musicians:
General World Music
Instruments
Recordings:
CD's
Sites like Amazon.com are OK places to browse, but it is best to buy direct at artist sites such as Ancient-Future.Com or artist supportive sites such as CD Baby, where more of the money you spend actually goes to support the music instead of making tech overlords richer to the detriment of artists, local stores, and consumers. The following catalogs and record labels offer world music:
Downloads
Ringtones
This site is supported by sales from the catalog. Support world music: buy direct from the artists!