FOR IMMEDIATE RELEASE
12/1/2009
Contact: Ancient-Future.Com Records
1-415-459-1892
info@ancient-future.com
Performance at Peña Pachamama by Matthew Montfort
San Francisco Soiree for Seven Serenades for Scalloped Fretboard Guitar by Matthew Montfort
Sunday, January 17, 2010, 7:30 pm
Peña Pachamama
1630 Powell near Union
San Francisco CA 94133
Tix: $12. Info: 415-646-0018
www.penapachamama.com
This soiree for Seven Serenades for Scalloped Fretboard Guitar celebrates the debut solo recording by Ancient Future leader Matthew Montfort. Montfort will perform on both the scalloped fretboard guitar, a special modified instrument able to produce ornaments more characteristic of the sitar, and on a Godin Glissentar, an 11 string fretless guitar based on the oud. While previously known more for his compositions for the trendsetting world music group Ancient Future, Seven Serenades features his intimate improvisational guitar work.


Matthew Montfort Bio
As leader of the world music group Ancient Future, Matthew Montfort has devoted himself to the scalloped fretboard guitar since 1978. Featured in the December 2009 commemorative Les Paul issue of Guitar Player Magazine, Montfort is a pioneer among guitarists who have had their fretboards scalloped in order to play various forms of world music that require intricate note-bending ornaments while still being able to play chords. Montfort immersed himself in an intensive study with vina master K.S. Subramanian in order to fully apply the South Indian gamaka (note-bending) techniques to the guitar. He has performed concerts worldwide, from the Festival Internacional de la Guitarra on the golden coast of Spain to the Festival of India in Mumbai. He has worked with many world music legends, including tabla phenomenon Zakir Hussain and Chinese zither master Zhao Hui. Montfort wrote the book Ancient Traditions – Future Possibilities: Rhythmic Training Through the Traditions of Africa, Bali, and India, which has been used by many musicians to improve their rhythm skills.
Quotes
"Because Montfort's guitar has a scalloped fretboard, his fingers touch only the strings, enabling him to produce ornaments more characteristic of the sitar. This album reveals a thorough knowledge of Hindustani microtonal ornaments, transferred in ways that create one of the most distinctive guitar sounds in contemporary music. However, it also reveals a lifetime of exploration in world music, which can be immediately summoned in a flash of inspiration. When this level of mastery is reached, there is no need to rewrite. The first improvisation has the depth of a reworked composition." – Teed Rockwell, INDIA CURRENTS, March 2009
"Though he plays guitar, Montfort's music isn't merely guitar music; it's a sonic environment that features a guitar. Strong Indian and Balinese influences permeate these seven exotic soundscapes. Beautifully recorded, this sumptuous music creates a unique wall of sound that you won't soon forget." – Steven Stone, VINTAGE GUITAR MAGAZINE
"The mind-bending playing abilities of guitar virtuoso, Matthew Montfort, stems from the note-bending capabilities of the scalloped fretboard guitar. This produces a different sound than the more familiar guitar, because the fretboard is carved out, so the fingers only touch the strings. Musically, the songs verge on a flamenco-Indian-jazz continuum. This is partly due to Matthew's playing technique and the sitar-like sounds of his guitar. The crystal-clear picking on guitar and accompaniment on didjeridoo (with Alan Tower), violin (with Patti Weiss) and santur (with Mariah Parker) provides a rich musical texture. For everyone interested in the sounds of guitar, especially fans of Bob Brozman or Ben Bowen King, then this is definitely for you." – Matthew Forss, INSIDE WORLD MUSIC
"This longtime world music/fusion guitarist offers a solo and lightly-backed recording for acoustic 'scalloped fretboard' guitar, and however that may differ from a regular guitar, he plays it just beautifully, at times hypnotically, and makes it sound like some sort of sitar hybrid on a 'modern raga,' a 'Celtic raga,' and even a 'purple' one based on Jimi Hendrix's music. With even the dreaded didj blending in tastefully, this is a very fine set, meditative and rhythmic all at once." – Steve Heilig, THE BEAT
"Matthew's playing is always impeccable, filled with subtle emotion and even wanderlust. I don't know of anyone who plays quite like Matthew. His mastery of the scalloped fretboard guitar seems unequaled. For a richly rewarding journey into the magic of acoustic world fusion music, look no farther than 'Seven Serenades for Scalloped Fretboard Guitar.'" – Steve Ryals, FRESH TRACKS
"Leader of the world-music band Ancient Future since 1978, Matthew Montfort has adapted many string instrument styles – from sitar to zither – to his guitar. His special scalloped fretboard allows him to tweak the strings in unique ways, but his virtuosity is a lot more than technical." – David Rubien, SAN FRANCISCO CHRONICLE
"It isn't every day that acoustic guitarists make their instrument sound a lot like an Indian sitar, but that is exactly what Matthew Montfort accomplishes on the instrumental 'Seven Serenades for Scalloped Fretboard Guitar.' Through it all, Montfort demonstrates that even though he has considerable chops and technical prowess, he is much more interested in feeling and expression than technique. This 56-minute CD is an adventurous, consistently engaging demonstration of what Montfort can accomplish on the scalloped fretboard guitar." – Alex Henderson, ALL MUSIC GUIDE
52 Word Radio Announcement
Ancient Future leader and guitarist Matthew Montfort will perform at a soiree celebrating his debut CD, Seven Serenades for Scalloped Fretboard Guitar, on Sunday, January 17, at 7:30 pm, at Peña Pachamama, 1630 Powell near Union, San Francisco CA 94133. Tickets are $12. For more information call 415-646-0018 or visit www.penapachamama.com.
Media Files

Matthew Montfort Hi-Res Photo by Julie Marten (2 MB):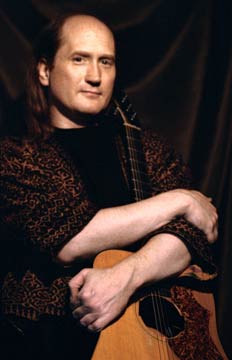 http://www.ancient-future.com/images/matthewmontfort600.jpg
Matthew Montfort Hi-Res Photo 2 by Julie Marten (1.6 MB):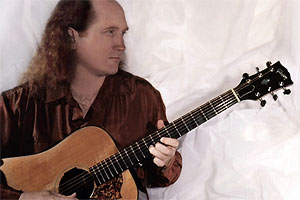 http://www.ancient-future.com/images/mattserenade300dpi9x6.jpg
5 Page Guitar Player Magazine/GuitarPlayer.com Media Report (1.4 MB):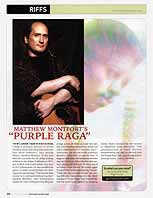 http://www.ancient-future.com/pdf/MatthewMontfortGuitarPlayerMag.pdf
Digital 1 Sheet (552 k, streaming audio):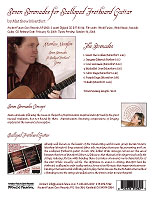 http://www.ancient-future.com/pdf/serenades_1sheet_dig.pdf
Seven Serenades Media Report (3.9 MB):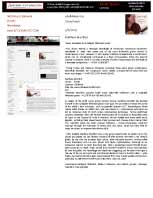 http://www.ancient-future.com/pdf/MediaMatthewMontfort.pdf
'Seven Serenades' Hi-Res CD Cover Art (912 k):


http://www.ancient-future.com/images/serenade300dpi.jpg
###