The Longing

by Habib Khan and Band

The Longing features musicians from the Planet Jammin' concert program of the band Ancient Future plus other famous jazz and Indian musicians in live recordings of East West fusion music.
Pandit Habib Khan is regarded as one of the best sitar players in the USA today. He began his training at the tender age of five under the strict eye of his accomplished father, Ustad Hameed Jaffer Khan. Habib Khan has carved out a distinct style of his own which is a blend of his father's traditional techniques and his own imaginative inventions. He performs classical Indian music concerts, with his Indian Jazz Ensemble, and in a Guitar-Sitar Jugalbandi with scalloped fretboard guitarist Matthew Montfort. The Longing shows its roots in the music of India with 10 strong compositions by Habib Khan and one by Matthew Montfort.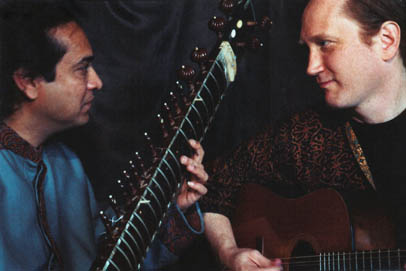 Track List
>YTmusic (Play all tracks).
Rose (Habib Khan 7:43)
Midnight Dream (Habib Khan 7:20)
Merge (Habib Khan 4:21)
Longing (Habib Khan 6:39)
Innocent Mind (Habib Khan 7:18)
Butterfly (Habib Khan 4:37)
Sunrise (Habib Khan 6:13)
High Life (Habib Khan 4:51)
Heavenly (Habib Khan 7:43)
Secret Spring (Habib Khan 5:31)
Dodge City (Matthew Montfort 3:20)