Online Lessons with Matthew Montfort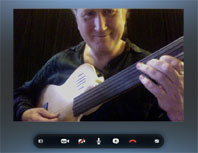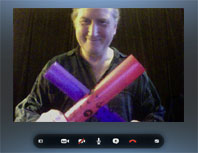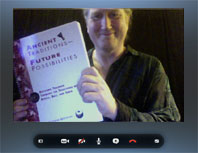 Via Skype, FaceTime, and Zoom
Or Other Favorite Webcam Chat, Video Conferencing, and Multimedia File Exchange Services

COVID 19 forced a switch to online lessons for most students, and it turns out that there are many overlooked advantages to online lessons. First of all, they are much more convenient and environmentally sustainable, cutting out unnecessary travel. Second, having a camera close to the student's hands helps with identifying technical issues that can be overlooked with in-person lessons. Third, it's very easy to record lessons for later practice and review.
Study any of the subjects on the Ancient Future web site via private online lessons with Ancient Future bandleader and guitarist, Matthew Montfort. Lessons can also be conducted through audio and video correspondence, or in person in the San Francisco Bay Area. The following basic options are available:
Lessons are custom planned according to the student's needs. A regular schedule of lessons to address the student's goals can be arranged, or students can schedule a lesson on a very specific topic and get material to work on long term.
Subjects
Here are just a few of the subjects available:
Guitar:

Folk Guitar
Rock Guitar
Jazz Guitar
Blues Guitar
Classical Guitar
Flamenco Guitar
Scalloped Fretboard Guitar
Fretless Guitar
Soloing
Reading Music

Bass
Fretted Instruments
World Music:

Balinese Gamelan
African Polyrhythms
Indian Tala
Indian Raga
Sitar
Charango
Arabic Maqam
Samba
Choro

General Music for All Instruments:

Composition
Music Theory
Rhythm Training

Music Production

Sequencing
Tracking
Editing
Mixing
Mastering
Feel free to email info@ancient-future.com with any questions you may have.