FOR IMMEDIATE RELEASE
7/23/2010
Contact: Ancient-Future.Com Records
1-415-459-1892
info@ancient-future.com
Junnoon Restaurant Presents

A Tryst with Junnoon: 63rd Indian Independence Day Celebrations
With Live Indian Fusion Music by Ancient Future
Celtic Raga Program Featuring Matthew Montfort (scalloped fretboard guitar, Glissentar) with Arshad Syed (tabla, santoor)
Sunday, August 15, 6 to 8 pm
Junnoon Restaurant
150 University Avenue
Palo Alto CA 94301
No Cover for Restaurant Customers
Reservations Recommended
Doors open: 5 pm
Info: 650-329-9644
Artist Website: www.ancient-future.com
Venue Website: www.junnoon.com
Venue Email: oliver@junnoon.com

Ancient Future Duet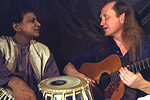 Ancient Future (Arsahd Syed and Mathew Montfort) Hi-Res Photo by Julie Marten (848 k):
http://www.ancient-future.com/images/celtrag300dpi10.2x6.8.jpg
Celtic Raga Program
Celtic (kel'tik), adj. of the Celts, their Indo-European languages, culture, etc.
raga (räg'a), n. [Hind.] a melodic recipe for a mood including ascending and descending note patterns and a hierarchy of note importance
Strains of ancient Celtic music and Indian raga emanate from this high energy improvisatory Celtic Raga duet featuring world guitar pioneer Matthew Montfort and tabla wizard Arshad Syed. One of the variations of the virtuoso world fusion music ensemble, Ancient Future, this duet has performed in a variety of settings, from the huge audience (police estimate of 35,000 people) at the Summer of Love 30th Anniversary Celebration in San Francisco, to a standing room only three hour bar gig in Southern Oregon, to the Festival Internacional de la Guitarra on the golden coast of Spain near Barcelona.
"It was heart-warming to see teenage girls in swirling dresses swaying and twirling to the Indian themes (almost like morning ragas) of Ancient Future, one of the morning performing groups." — Philip Elwood, SAN FRANCISCO EXAMINER (review of Summer of Love performance, that according to the San Francisco Chronicle, was famed concert promoter Chet Helm's "crowning achievement")
62 Word Radio Announcement
The Ancient Future duet featuring scalloped fretboard guitar pioneer Matthew Montfort with Arshad Syed on tabla and santoor will perform at 'A Tryst with Junnoon: 63rd Indian Independence Day Celebrations' on Sunday, August 15, from 6 to 8 pm, at Junnoon Restaurant, located at 150 University Avenue in Palo Alto, California. Reservations are recomended. For more information, call 650-329-9644 or visit www.junnoon.com.
Planet Passion by Ancient Future
Planet Passion by Ancient Future (Ancient-Future.Com AF 2010) $17.98: Buy Link. (>YTmusic.)

Hi-Res CD Cover Art of Planet Passion (1.6 MB):
http://www.ancient-future.com/images/planetpassioncvr300dpi.jpg
One Sheet with Streaming Audio for Planet Passion:
http://www.ancient-future.com/pdf/planetpassion_1sheet_dig.pdf

Planet Passion by Ancient Future has been re-issued with 64-Bit Tuned Harmonic Mastering to celebrate the 30th anniversary of the band. The seventh Ancient Future recording features nineteen top masters of of Indian, Nepali, African, Cuban, Celtic, Arabic, Palestinian, Jewish, Indonesian, Chinese, Eastern European and American music traditions performing music on the theme of mythical stories of love.
"If the members of the United Nations formed a world-fusion band, it might look and sound a little something like Ancient Future's re-issue of their seventh recording. Featuring instrumentation from Africa, Asia, South America and the Middle East, Planet Passion is a mythical story of love, flirtation, seduction, courtship, marriage and longing. Manose Singh's bansuri flute and Matthew Montfort's scalloped fretboard work stand out in this eclectic, visionary global village, where each track features its own unique set of players. At its best, Planet Passion strives to preserve the world's vast musical heritage via international collaboration: the idea that one protects the old by creating something new. This is at the heart of fusion music and the heart of Ancient Future's global aesthetics, too: a diverse, unified world without borders, a multicultural community, a new, reconstituted sonic reality." — Ryan Allen, LEO WEEKLY, Louisville, Kentucky
Matthew Montfort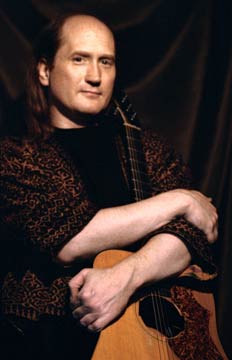 Matthew Montfort Hi-Res Photo by Julie Marten (2 MB):
http://www.ancient-future.com/images/matthewmontfort600.jpg
As leader of the world music group Ancient Future, Matthew Montfort has devoted himself to the scalloped fretboard guitar since 1978. Montfort is a pioneer among guitarists who have had their fretboards scalloped in order to play various forms of world music that require intricate note-bending ornaments while still being able to play chords. Montfort immersed himself in an intensive study with vina master K.S. Subramanian in order to fully apply the South Indian gamaka (note-bending) techniques to the guitar. He has performed concerts worldwide, from the Festival Internacional de la Guitarra on the golden coast of Spain to the Festival of India in Mumbai. He has worked with many world music legends, including tabla phenomenon Zakir Hussain and Chinese zither master Zhao Hui. Montfort wrote the book Ancient Traditions – Future Possibilities: Rhythmic Training Through the Traditions of Africa, Bali, and India, which has been used by many musicians to improve their rhythm skills. Matthew Montfort's debut CD, Seven Serenades for Scalloped Fretboard Guitar earned rave reviews and a feature in the December 2009 commemorative Les Paul issue of Guitar Player Magazine.
Seven Serenades for Scalloped Fretboard Guitar by Matthew Montfort



Quotes
"Because Montfort's guitar has a scalloped fretboard, his fingers touch only the strings, enabling him to produce ornaments more characteristic of the sitar. This album reveals a thorough knowledge of Hindustani microtonal ornaments, transferred in ways that create one of the most distinctive guitar sounds in contemporary music. However, it also reveals a lifetime of exploration in world music, which can be immediately summoned in a flash of inspiration. When this level of mastery is reached, there is no need to rewrite. The first improvisation has the depth of a reworked composition." – Teed Rockwell, INDIA CURRENTS, March 2009
"Leader of the world-music band Ancient Future since 1978, Matthew Montfort has adapted many string instrument styles – from sitar to zither – to his guitar. His special scalloped fretboard allows him to tweak the strings in unique ways, but his virtuosity is a lot more than technical." – David Rubien, SAN FRANCISCO CHRONICLE
"It isn't every day that acoustic guitarists make their instrument sound a lot like an Indian sitar, but that is exactly what Matthew Montfort accomplishes on the instrumental 'Seven Serenades for Scalloped Fretboard Guitar.' Through it all, Montfort demonstrates that even though he has considerable chops and technical prowess, he is much more interested in feeling and expression than technique. This 56-minute CD is an adventurous, consistently engaging demonstration of what Montfort can accomplish on the scalloped fretboard guitar." – Alex Henderson, ALL MUSIC GUIDE
Arshad Syed (tabla, santoor)
Arshad Syed first distinguished himself as a tabla player and percussionist, having studied since childhood from the legendary Ustad Alla Rakha. In addition, he has collaborated with many western musicians. Amongst his accomplished works are the Diga Rhythm Band, with Grateful Dead drummer Mickey Hart, the Rhythm Experience with Zakir Hussain, as well as fusion works with bands like Ancient Future and Flamenco guitarists in Spain.
Arshad then embarked on a new sadhna, taking up the santoor and seeking guidance of the great santoor maestro Pandit Shiv Kumar Sharma, from whom he received wonderful support and encouragement. With this support and teaching, Arshad Syed is fast emerging as an accomplished santoor player and has been performing on the santoor in the U.S. and abroad. Arshad brings to the santoor his formidable training and experience as a tabla player, developing his own style of santoor playing. His performances on the santoor are marked by his tremendous control over rhythm and layakari, and being an accomplished tabla player has helped him achieve the same finesse and dexterity on the santoor.
Videos
GuitarPlayer.Com Presents 'Purple Raga' on Glissentar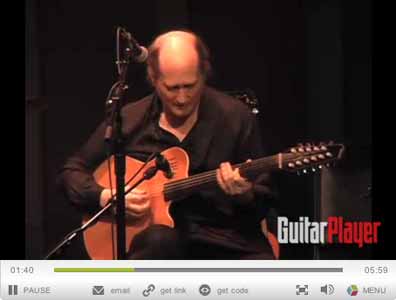 http://www.youtube.com/watch?v=oezJHjKHX78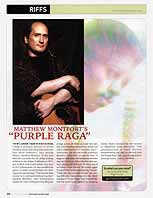 5 Page Guitar Player Magazine/GuitarPlayer.com Media Report (1.4 MB):
http://www.ancient-future.com/pdf/MatthewMontfortGuitarPlayerMag.pdf
In conjunction with a feature on Matthew Montfort, GuitarPlayer.com is hosting a video of him performing his 'Purple Raga' composition live at Ancient Future's 30th Anniversary Concert on a Godin Glissentar, an 11 string fretless guitar endorsed by Montfort. It is the first recording available of Montfort performing on the Glissentar. The video is also available on youtube.
Guitar-Sitar Jugalbandi featuring Matthew Montfort, Pandit Habib Khan, and Arshad Syed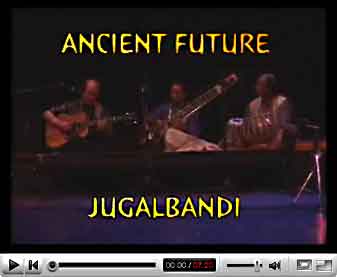 http://www.youtube.com/watch?v=GDJet-KlQLU
This video has been viewed more than 128,000 times on youtube. It features Ancient Future performing a Guitar-Sitar Jugalbandi version of 'Dawn of Love' by Matthew Montfort. It will be available soon in Ancient Future's new subscription based recording series, the Archive of Future Ancient Recordings at at http://www.ancient-future.com/afar.html. Only three more subscribers to A.F.A.R. are needed to pay for putting this song in the archive!

Soul Serenade for Scalloped Fretboard Guitar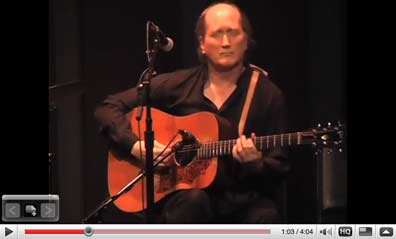 http://www.youtube.com/watch?v=TLfKTbpgO1Q
Recorded at Ancient Future's 30th anniversary concert, 'Soul Serenade' is also on Matthew Montfort's debut recording, Seven Serenades for Scalloped Fretboard Guitar. This live version is now available as an mp3 download exclusively to subscribers to the Archive of Future Ancient Recordings at http://www.ancient-future.com/afar.html.
###