Ancient Future History: 1988 to 1998
The World Without Walls Period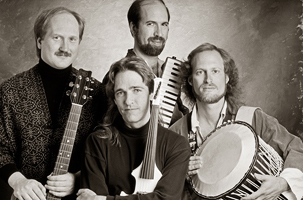 Photo by Irene Young of Ancient Future circa 1990. Shown: Matthew Montfort, Jim Hurley, Doug McKeehan, and Ian Dogole
In August of 1988, violinist Jim Hurley replaced Bruce Bowers. The resulting world jazz line up lasted for over 7 years and two recordings, and reunited for many concerts in the decades that followed.
After several tours on the West Coast, the group began working on its fifth release, World Without Walls. It features performances by Zakir Hussain, the master of the North Indian tabla. Working with Zakir Hussain brought the group full circle from its 1978 origins out of the musical scene surrounding Hussain's percussion group, the Diga Rhythm Band.

World Without Walls (Sona Gaia/MCA 163)
CD- $24.98 (out of print: collectable signed reconditioned copy): Add CD to Cart. Buy CD Now. >YTmusic.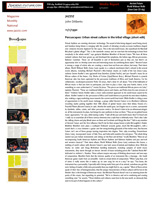 World Without Walls Media Report (6.4 MB)
Ancient Future 11th Anniversary Concert, Yoshi's, 2/11/90 (& Reunion 6/7/11)
On February 11th, 1990, Ancient Future celebrated the 11th anniversary of its first concert with a performance at the famous Yoshi's Jazz Club and Japanese Restaurant at their original location on Claremont Ave. in Oakland. Olivia Howard took these fan shots at the show, which she shared with the band when she heard of the reunion concert featuring this same band lineup scheduled for the new Yoshi's in San Francisco, June 7, 2011.

(530 x 800 jpg, 424 k). 2/11/90 photo by Olivia Howard. Pictured: Matthew Montfort (flamenco guitar)
Articles Covering Ancient Future (1990 to 1992)
The Asian Fusion Period
At the end of an Ancient Future performance at the 1991 Sacramento River Jazz Festival, Matthew Montfort was introduced to China's top gu zheng (Chinese zither) master, Zhao Hui, by her husband, Shen Hsu. Montfort was invited over for dinner, and afterwards Ms. Zhao played. He was so captivated by what he heard that he took out his guitar. The sound of her gu zheng blended beautifully with the scalloped fretboard guitar, and a musical chemistry was immediately apparent.
This experience was the genesis for the Asian Fusion record. It inspired Montfort to further explore fusing ancient Asian and contemporary Western elements. Zhao Hui agreed to participate in Ancient Future's next set of shows. Montfort taught her some of the Ancient Future repertoire, while she taught him Dusk Song of the Fisherman (which they later recorded for Asian Fusion), an ancient Ching Dynasty theme expressing the joy of returning to the harbor at dusk, singing a happy song. When the first show began, Montfort was back stage as the crowd went absolutely wild for Zhao Hui's opening solo. For the first time in many years, he had a case of stage fright. He had been playing Chinese music for all of two days. In a few minutes, he was going to perform traditional Chinese music with China's preeminent master of the gu zheng. Would he be a let down after what she had already done? But the muse took over and they were into one of those rare moments in music when things click just right. The crowd gave them a standing ovation, and the concert tape even landed them a Touring Program grant from the California Arts Council.
The Asian Fusion album concept evolved to include other guest artists. One important artist on the release is Bui Huu Nhut, a leading performer of the Vietnamese dan bao, a one string instrument with an indigenous version of a whammy bar. Montfort saw Mr. Bui at the Festival of the Lake in Oakland, and was entranced by the sound of the instrument. The two became great friends and set about finding a way to perform together. Montfort wrote a piece called Ja Nam based on a Vietnamese folk song, but with a reggae beat. Montfort was able to learn about Vietnamese melody, and Bui learned about performing with Western instruments and rhythms. That is the beauty of cross-cultural exchange -- people learning from each other and growing in the process.
Asian Fusion (Narada Equinox ND-63023)
CD- $24.98 (out of print: collectable signed reconditioned copy): Add CD to Cart. Buy CD Now. >YTmusic.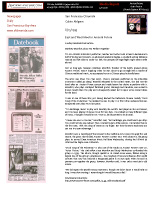 Asian Fusion Media Report (11.4 MB)
Articles Covering Ancient Future (1993 to 1994)